The toggle command adds a toggled role to the currently selected active message. A user may only have one toggled role assigned per message. This is useful for color or experience roles.
Premium Only
Normal free users of Zira may only have 6 toggled roles set up per guild. Premium and partnered guilds are allowed to add unlimited toggled roles.
Video Example
Coming Soon!
z/toggle :rabbit: @Rabbitor            # by mention




z/toggle :rabbit: Rabbitor             # by role name




z/toggle :rabbit: 579530921498378260   # by role id



info
Zira will need the Add Reaction permission to add reactions to the active message.
Example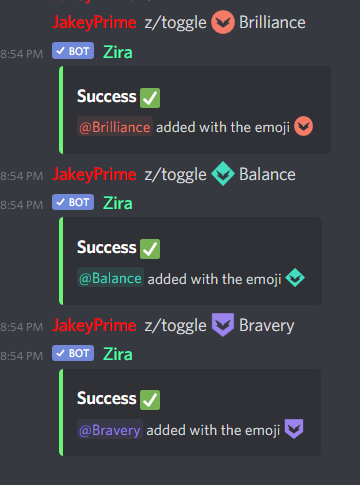 caution
Make sure to set an active message beforehand with both the channel and message commands or you will receive an error.